Sprockets is a youth cycle club for riders up to 19 years old
We are accredited by British Cycling and we run sessions on traffic free sites to develop cycling skills, confidence and ability. 
Club Activities and Programme
Rugrats
The Rugrats are our youngest members and we aim to allow them to develop their riding skill and confidence through play. There is no deliberate structure to their time, no set goals and no targets. Instead they will be guided by our Coaches and Young Volunteers in activities which help them to be become better riders. Riders need to be able to start and pedal unaided and not need parental support.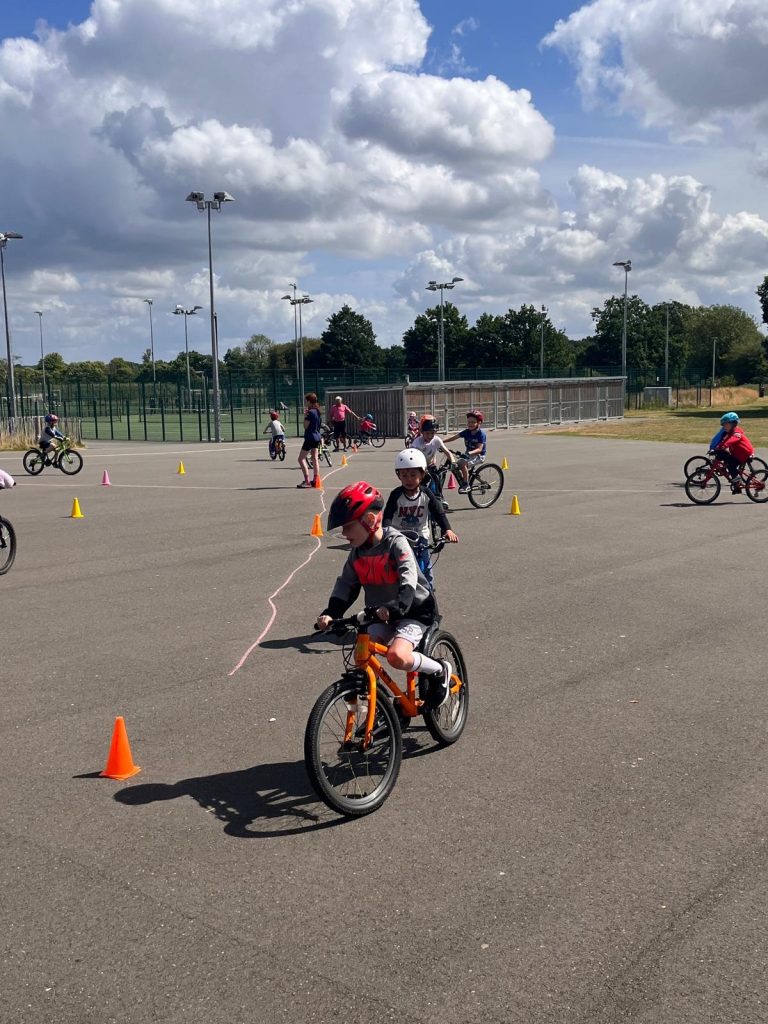 Rascals
Rascals is for members from around 6 years old. The session is for 1 hour, the session begins with a helmet and bike check followed by fun activities promoting confidence, coordination and technique.


Racers
Racers is for our older members. The session is 90 minutes starting with a skill or technique promoting co-ordination or performance. The last 30 minutes are usually a more competitive activity incorporating the techniques coached earlier.
"We are a friendly welcoming club which measures success in smiles!"